My diploma in "Information Management and Corporate Communication" with a practical orientated mixture of IT, multimedia and marketing is the perfect fundament for my career as digital concepter.
In the last 6 years I worked on more than 100 digital projects in all kinds of industries. Advertising, product development and user testing made me learn a lot about the strategy and process of digital creation and communication.
I am driven by the wish to create useful and feasible results. I make this happen in every step of the design process by choosing the right tool or method and by working close with all team disciplines.
Strategies
Understanding fundamental user needs, customer journeys and business objectives.
Creative Ideas
Even a long digital development process starts at some point with a creative idea.
Presentations
Conceptual ideas have to be sold in persuasive and structured presentations.
Workshops
Efficient and structured workshops with various stakeholders.
User Stories
Gathering user centered requirements by defining and clustering user stories.
Flowcharts
Visualising complex data and processes in comprehensible flowcharts.
Wireframes
Shaping rough mockups drafts as well as building detailed responsive wireframes.
Prototypes
Wireframes and designs made tangible by transfering them into usable prototypes.
Selected, not complete...
It is my profession to create digital experiences with a seamless interaction between users and products or brands. Screendesigns often can't reflect this complex conceptual work behind the scenes, and a lot of this work doesn't end in a showable project package at all.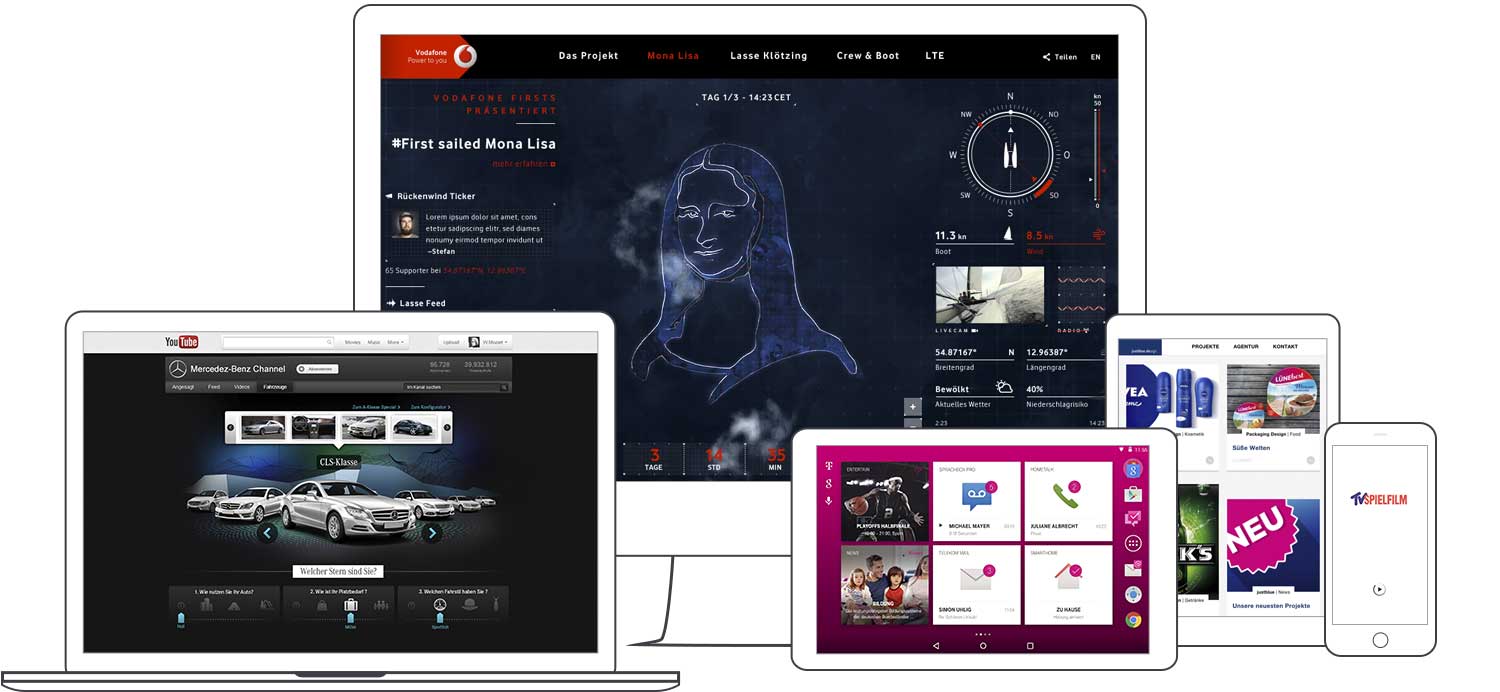 "To be honest, Rainer is one of the best UX Designer i've worked with. He is a smart guy with an awesome sense of target group oriented user experience. The prototypes he creates are comprehensive and detailed that it could be almost a finished site."
"We worked closely from concept to production. While his specialism is excellent UX, he also has in depth knowledge of design and development. These qualities make him invaluable on any digital project. On top of this, he's well fun to work with."
"Rainers` methodical and structured agile way of working and his deep understanding for technology and design accelerated the processes in our projects tremendous."
"Rainer is not only crafting crazy DIY stuff or hacking IKEA products, no, he also transforms creative ideas into solid digital concepts across all devices."
Never trust the establishment.
New Media Award
Shortlist Branded Experience 2016
Shortlist Branded Experience 2015
Deutscher Digital Award
Campaignsite Bronze 2015
ADC Germany
Branded Content Bronze 2015
Microsite Bronze 2015
AWWWARDS
Special mention 2014
FWA
Mobile Site of the Day 2014
Autovision
Social Media Silver 2013